Winter Storm in Angelus Oaks
7/21/2017 (Permalink)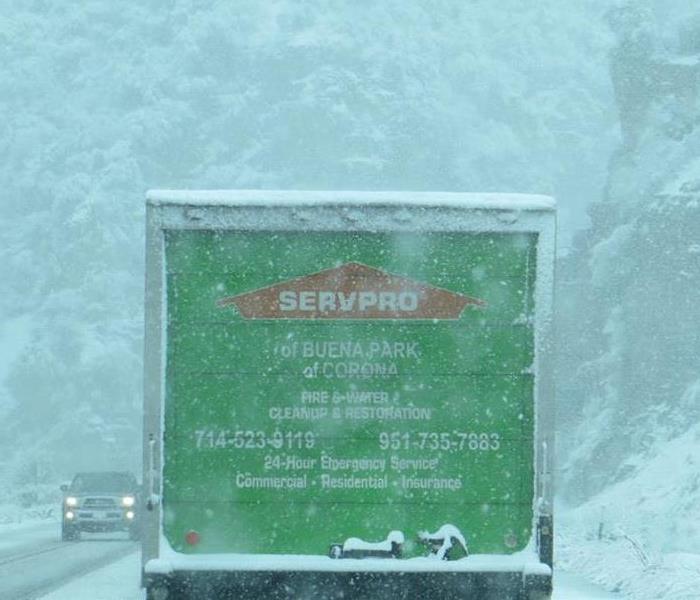 Winter snow storm in Angelus Oaks causes fire sprinkler system to freeze and leak in a log cabin home.
This photo shows a winter snow storm in the city of Angelus Oaks, California. Our SERVPRO of Corona office was contacted to inspect a home that had suffered extensive water damage due to the fire sprinkler being frozen from the storm. The road conditions were dangerous and the home was extremely difficult to get to; however, SERVPRO of Corona carefully made it to the home daily for several weeks. The homeowners were extremely grateful that we were able to take care of the water damage at their home despite the hazardous conditions.
When storms hit and your home suffers damage, it can get difficult finding help; however, you can trust SERVPRO of Corona to be there.
Contact us for any questions regarding storm damage to your home at (951) 278-2595.