Contribution to Canine Angels Service Team
11/22/2016 (Permalink)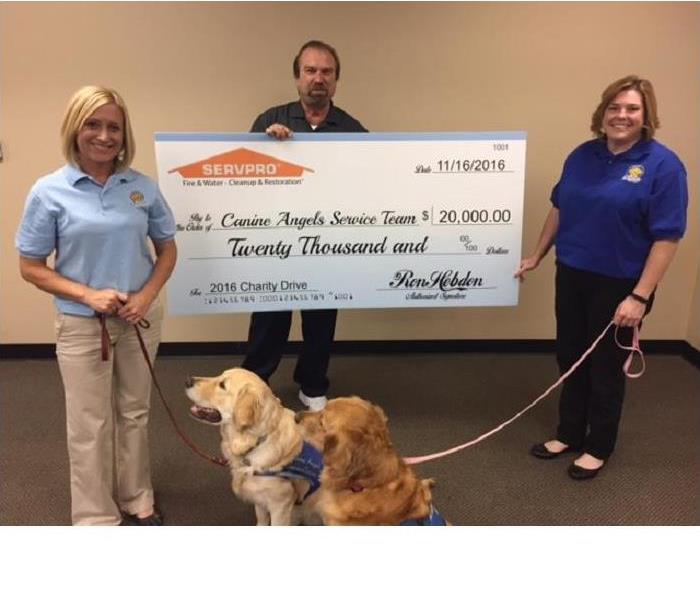 The picture above shows the owner of SERVPRO of Buena Park, Eduardo Polizzo with the volunteers and furry helpers of Canine Angels Service Team.
Canine Angels Service Team is a program that specializes in the training of canines to help disabled children with everyday tasks. Their program states, "In addition to providing companionship and unconditional love, our carefully selected and professionally trained dogs make a positive lifetime impact on children in becoming more self-sufficient, productive members of society as they reach adulthood."
http://www.canine-angels.org/WhatWereAbout/ProgramOverview.html
SERVPRO of Corona is proud to have contributed to such an important cause.